Programs and Sacrament Prep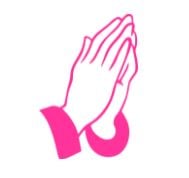 Registration for all three sacraments has taken place but you may still register by phoning Mary Clare @ 902-574-8800 or Marian @ (902) 304-3759. Material is available to prepare at home. At this time, we don't have any dates for receiving sacraments. Confirmation Candidates from 2019-2020 you are not forgotten. We are waiting for the directions from the Bishop, please be patient.
Blessings, Mary Clare Sampson Coordinator & Catechists!
Contact our Coordinator, Mary Clare Sampson, to prepare for any upcoming Sacraments.
Phone: 902-574-8800
Email: faithformation@parishofsaintleonard.com